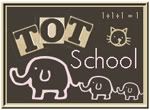 1. We started the day with our videos. a) The song of the week: "this little light of mine". I love the ceramond kids songs but this one hasn't got good quality but Noarai loved it (
http://www.youtube.com/watch?v=GQOPp001MTY
). Then we saw it sang by different children: two sisters (
http://www.youtube.com/watch?v=wo0-vnIc8js&feature=related
), a two years old girl (
http://www.youtube.com/watch?v=GwwNpbMVIYo&feature=related
), a mommy and her daughter (
http://www.youtube.com/watch?v=pjLpIhNTHRo&feature=related
) and finally a version with tambourines and I wanted her to play as well but she didn't get into the activity (
http://www.youtube.com/watch?v=k5nL2J2hwsA&feature=related
). b) Letter L videos. Sesame street's videos L for laugh (
http://www.youtube.com/watch?v=v91sGZhYCGY&feature=related
), L for various words (
http://www.youtube.com/watch?v=hQetUj66E8c&feature=related
), L on the beach (
http://www.youtube.com/watch?v=6awWoJiSrtI&feature=related
) , L with dogs (
http://www.youtube.com/watch?v=1aXG9fyV-cY&feature=related
). And the letter L songs from Pumblee and Pals (
http://www.youtube.com/watch?v=FH-NaXzupWU
) but she didn't liked very much that last one. Finally we worked on starfall the letter l (
http://www.youtube.com/watch?v=FH-NaXzupWU
). 1. We punched flowers in the letter "l". I used a shoebox and candlesticks flowers. She enjoyed it very much. This activity always catches her attention.
2. We went outside for leaves. We picked them up and put them in a beautiful bag. And when we came back we stuck the leaves on the letter l.
3. We worked on the L vocabulary words from raising rock stars preschool you can see their post here (
http://1plus1plus1equals1.blogspot.com/2010/04/raising-rock-stars-preschool.html
). I've got the curriculum and worked the vocabulary cards with Noarai, the memory verses, the crafts, the printed books and the big tracing (all at her level but we can work lots of things). I also worked the wonderful power points with her but in two different times a day because they were too long for her. I printed the vocabulary cards in grey and in color. I kept the grey one in a plastic bag and cut the color one (Noarai doesn't know how to cut yet) stucking Velcro in each picture. She matched the pictures in color with the grey ones.
4. I made her sister's name separating each letter with a circle and adding a picture in Word. And also prepared a tray with the magnetic letters. She matched them.
5. I printed the a-z beginning sound game (
http://confessionsofahomeschooler.blogspot.com/2010/05/z-review.html
) And wrote the lowercase letters on lids. We matched them together, she did it well except the "d" (we need to review that one). This activity is good for review and evaluate what our tot knows.
Kitchen activities: I needed to finish something for dinner, so I came up with this idea. I had a plastic leftover of the diaper bin and thought about introducing spoons. She loved it! And I was able to finish with the dinner.
Another kitchen activity we did was to play with her chairs and her stuffed animals.