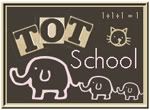 1. We did our "h" for heart. We used finger paint with a heart sponge. She learned how to print and enjoy it very much.
2. We filled the lowercase "h" with bottle lids. She loved this activity and did it all by herself.
3. We did our "h" for horse. I made it with Noarai and then we saw the totally tots one. This is our original version but as you can see is almost the same! We painted our "h", then our horse parts, we cut thread and as you see in the picture she had really fun pulling out the thread. Finally we stuck it all to a new page.
4. We did a humpty dumpty magnet page because that was the rhyme of our week (
http://makinglearningfun.com/themepages/MagnetPagesH.htm
). As you see we did it with magnets and sticks. She loves doing the sticks by herself.
5. She sorted these hearts from
http://lovemylifex4.blogspot.com/2010/02/alphabet-fun-letter-h.html
6. And did this lowercase and uppercase puzzle from the same place.
7. She discovered to blend forms and sounds for her first time and she was amazed. The material is from the same place. I put them upside down and she turn them up pronouncing the blend. Then I said some of our vocabulary words (RRSP) and she took the right blend. We did this activity every day, the first day was just amazed and the rest of the days was catching it.
REVIEW NUMBER 11 1. We found the 11 numbers in our octopus number cards (
http://www.4shared.com/file/bM3D9Rf6/10-18_octopus.html
)
2. We made again our number 11 on a shoe box with plastic flowers.
3. She enjoyed matching the next number on this material from
http://lovemylifex4.blogspot.com/2010/02/alphabet-fun-letter-h.html
.
REVIEW SHAPES We only made this matching activity from
http://www.1plus1plus1equals1.com/PreschoolPrintablesShapes.html
.
READING TIME Noarai only wanted to read Dora's book for the hole week. Can you see baby Lucia's eyes how she's eating the book!:) And a beautiful thing is the hand of Noarai touching her sister all over the reading time. She loves her sister.
SIBLING TIME We have been working on sharing "a little bit you and a little bit me".
EXERCISE TIME Her greatgrandma it's been with us the whole week. And they enjoyed doing exercise together each day.
TRAYS 1. Sensory tub with rocks, water, different cups, a spoon and an egg container.
2. Buttons and a money box. There were some buttons that didn't fit in to make it more challenged for her.
3. Bear puzzle. We did it together most of the days and then she started to play by herself. She loves the happy face and the pink shoes:).
4. She played with the soup letters. She loved this one.
BABY SCHOOL 1. We did all the activities of the last week again. And we added sensory ones.
Mommy's favorites, our playdate with Cristineta and Elisa! I couldn't just pick one, they are so funny:).