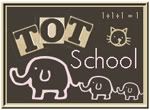 ch words
on powerpoint and yaya gave to her a "chupachups" It's and special jelly lolly that is made in spain.
abc book from china
.
I had to days that Lucia was woken up for learning time. So we gathered with Noarai's help different purple things from all over the house and set them for her to explore standing up and sitting down on her chair.
Mommy's favorite is Noarai playing with her friend Elisa.

This was all of our week. I hope you enjoyed it.