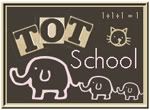 Noarai 42 months and Lucia 24 months
This is a year around project. The girls love to see videos and I realized we can enjoy videos and work character as well as bible verses. I don't have a plan for learning bible verses, I observe the challenges they are facing and I choose a bible verse to help them. I'm amazed of how powerful is learning bible verses in their character training and also excited because this tool makes learning bible verses really fun. I will be updating this post weekly:
1. "In the beggining God created the heavens and the earth"