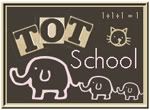 I gathered our materials: Number 15 for the learning poster and some stickers as well as colors to decorate it; a number folder from 10 to 15. I made it with cardboard and Velcro; floor numbers; caterpillar numbers I download from
http://confessionsofahomeschooler.blogspot.com/2009/10/prek-letter-c.html
; big sister folder from
http://www.lapbooklessons.com/PrincessLapbookBigSister.html
we used the baby count section for this session.
1. We started decorating our number with sticks and markers.
2. We made our caterpillar numbers. I mixed them and asked her "Where is number x?" and when she found it we put them in order. As you can see we worked from 10 to 15 as she knew perfectly from 1 to 9. Here you can see her playing with the numbers. For this activity I have to be behind her and focusing her to the task. Such as any other playing toddlerJ.
3. After that we made the number folder and she enjoyed sticking the numbers out and matching them later. I'm not sure she realized they were numbers because as she was matching them she was saying the colors, but I was repeating the numbers after her. We will be working on it to match colors and numbers as well.
4. I prepared the number cards 1-10 from the baby lapbook and gathered some of the baby stuff they were counting (7 diapers, 5 baby toys, two balloons) to help her count and keep concentrated. When we finished the activity we reviewed the lapbook: where will mummy be going for bringing Lucia and with whom will she be staying?.
5. Finally we played the floor numbers, one of her favorite games. We played together running from number to number and saying it aloud, then we sat down in each number. She didn't want to keep them.