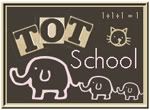 Last week was a hard one with the first three teeth of Lucia. I didn't had time to blog trying to catch up. So here you've got our two last weeks.
As you can see on the picture she had to show daddy our new snowman.
COAH.
COAH
.
We continued with the winter theme.
We did our personal snowman. With white rolling painting, even with the hands. Then we stuck pompoms (hair), buttons (face), a green ribbon (scarf) and miniclothespins (arms)
here
It was her very first roll a dice game. And we started stucking the numbers to the dots. And then playing we played three times. The first one she was bored. The second one she started to understand the rules. And the third one she wanted to win.
Home Grown Hearts
.
Sorry for the long post I hope you can enjoy it.
I'm always searching for new ideas to fill my boxes. So If you want you can link up your box ideas. This way we can all share and be more creative the next week. Just grab the botton for boxes ideas Tuesday