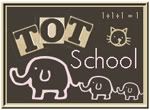 As last week I couldn't managed to post, I'm going to wrap-up two weeks of abc fun.
1. We had bath play with this alphabet animals.
Carisa's alphabet
to match foam letters.
COAH
. Even Greatgrandma got in the fun!
COAH's printable
.
COAH
, but it was over her roof so we move on. But she was really happy that I let her play freely with the "circle" as she called it in playing solo time.
music unit 1
.
11. One of her favorites was writting the letters in her fingers and mines as well.
13. We also made this funny game with the leapfrog letters and this alphabet (they are from homeschoolshare but I can't find them now).
Have a good week:)