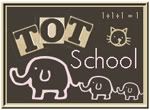 1. First we started with our inchworm videos of the week (
http://mytotlearningtime.blogspot.com/2010/07/inchworms-day.html
) 2. We played with the diamond, heart and rectangle puppets (
http://lovemylifex4.blogspot.com/2010/03/shape-beginnings-circle-time.html
). We put them on the table, sofa, chair… on the nose, knees… She loves to play with the puppets every shape day. In this game we worked shapes, and parts of the body and parts of the family room as well. I proposed one place and she followed me "I'm going to put the heart on the sofa. Where are you going to put the diamond? And the rectangle?" She proposed a few places or parts of her body, this way we worked her creativity as well.
3. I prepared a small sensory tub with small hearts, diamonds and rectangles hiding inside. And also three plastic plates with a big foam shape stuck on it. She found the small cardboard shapes and sorted them. She did well 8 sortings then she began to throw everything away. Maybe next time I'll do only 8.
4. I prepared for her this puzzle with a cereal box, Velcro, and foam shapes. She did six shapes very well and then created her own new activity, we redecorate the family room, changing all the pictures to the small table.
5. After that I could keep her on track again and we painted the star and the square with finger paint and brushes, using a cardboard shapes over the sheet.
Mommy's favorite, I love my daddy!